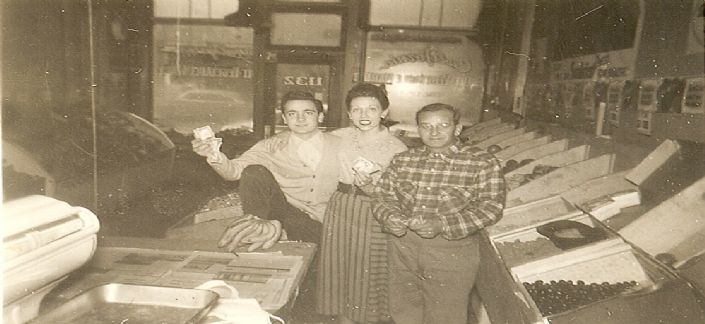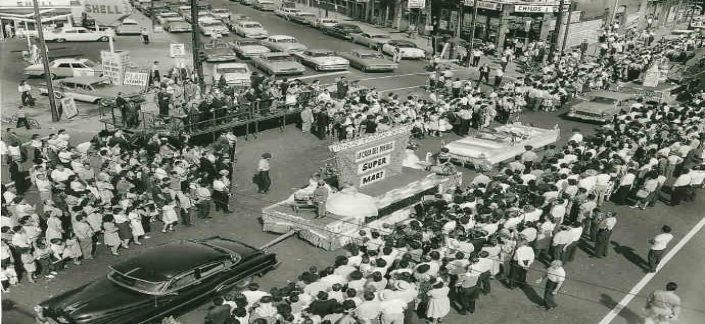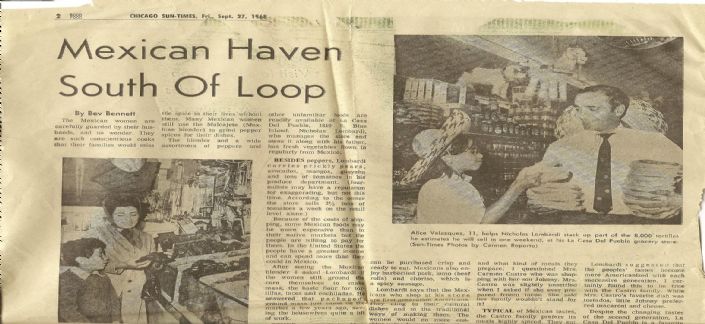 Our History
Over 50 years in service to the Pilsen Community!
In 1954, Jerry Lombardi opened a small neighborhood produce store at 1132 S. Halsted called California Fruits and Vegetables. Two years later his son Nick joined the family business. Over the years a new clientele of Mexican ancestry moved into the neighborhood and patronized the store, they requested a new variety of products.
At that time Chicago, didn't have any major supplier to fulfill our clientele's needs so we decided to import the products directly from Mexico. Through American Airlines, we flew in cilantro, mangos jalapenos and serrano peppers. We also imported canned goods and Mexican pottery. In 1960, we relocated to a larger facility to meet the needs of our customers. We reopened our doors in Pilsen as La Casa Del Pueblo.